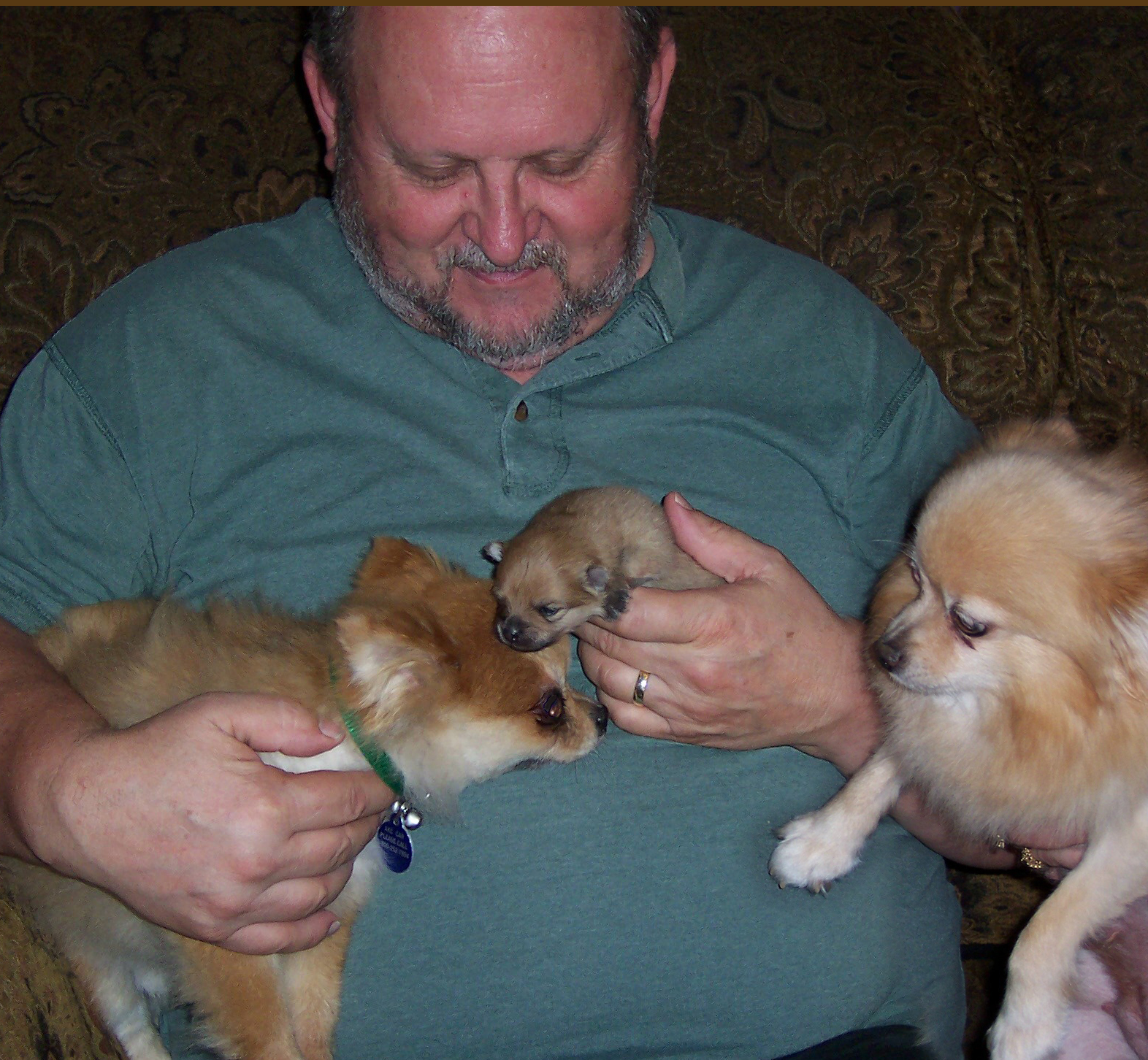 3 Generations. Kysha (Kiki) is on right, and is now living with us, as of April 2010. Bubba the daddy is on the left, and baby Chibi, born 6/9/09, is in middle. Ben is proudly looking on.
If I were going to add a voice-over for this, it would look something like:
Kysha: "You get any closer to my baby and I'll kill you."
Bubba: "Daddy Ben, please let me out of here! She's gonna kill me!"